Since 1938, Flexaust has been providing innovative flexible hose and ducting solutions to meet the demands of various commercial and industrial applications. Our customers are our priority, and we want to make sure you make an informed decision when it comes to flexible hoses, ducting, and accessories. Take a look at the answers to these commonly asked questions, and reach out to us if there's anything else you'd like to know.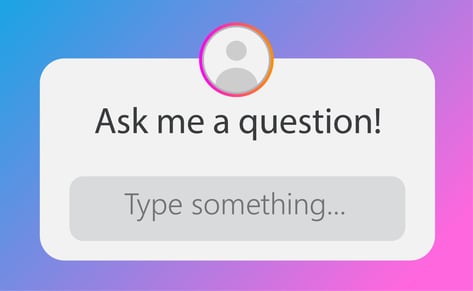 What is the difference between hose and ducting, and how big can you make a ducting hose?
The difference between hose and ducting comes down to wall thickness, size, and the type of media you move through them. Hoses are primarily used for liquids, which require quite a bit of pressure to move. Because hoses are smaller in diameter, they allow for greater pressure. Ducts transport gases, fumes, and small particles, and they can feature interior diameters of up to 60 inches.
What is STAMPED?
STAMPED is an acronym that reminds you what to consider when choosing a hose or duct. It stands for:
Size
Temperature
Application
Material
Pressure
Ends
Delivery
When we know all those requirements, we can create the best solution for you.
When you first receive a flexible hose, it will come out of the box in a relaxed or compressed state. Depending upon the type of hose, you may want to take it out of the box and let it sit overnight to make it easier to measure.
When you're ready, make sure your measurement markers are clearly visible on the floor or table. With someone on each end of the hose, pull it to its fully extended length and make your measurements. There are several different types of measurements you can take:
Overall length. This refers to the total length of the hose assembly, including hose length and the length of the couplings/end finishes.
Cut length. Cut length refers to the length of the hose minus the length of the couplings.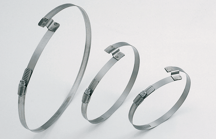 It depends on the application. Clamp fittings are especially easy to install and service, and they can be stacked to quickly change configurations. They're commonly made of stainless steel and provide excellent reliability, but they can be slightly more expensive.
Swivel fittings are a little harder to install, but the welded connection is more reliable, with very low risk of attachment issues. In many situations, either choice is a good one, and it comes down to availability and your personal preference.
If I need to connect two lengths together, what do you recommend?
Aluminum connectors are a reliable go-to, and we have special options for certain product families to ensure exceptional compatibility. For example, we offer Flex-Tube® aluminum swivel connectors and swivel camlocks for mulch blowing applications connectors. The Springflex family of blower hoses/ducts offer many end finishes to quickly connect lengths together (wire rope, enclosed belted cuff, pin-locks).
Bend radius refers to the minimum distance a hose can be bent without causing permanent damage. It can be measured on the inside radius (the radius of the bent hose to its innermost surface) or centerline radius (the radius to the centerline of the hose or duct). At Flexaust, we prefer the centerline method to help determine the right hose length and type for you.
How long does a hose last?
The longevity of a hose depends on a variety of factors, including:
Corrosion and abrasion
Repetitive motion
Temperature
Exposure to UV light
Exposure to contaminants and particles
Usage
Routine maintenance/cleaning
This is why STAMPED is so important. By choosing a hose that can withstand the environmental demands of your application, you're ensuring a longer lifespan for that hose.
Can you make hoses in different colors?
We can! Flexaust can customize your hoses to match your equipment, company colors, safety colors, and personal preferences. Minimum orders are required, so please contact our inside sales team with your specifications.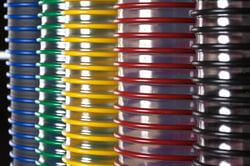 Why Choose Flexaust?
Our decades of experience started with the development of the first flexible hose system used to remove dangerous fumes and bring fresh air to miners. Since then, we've established ourselves as a trusted manufacturer of wire reinforced coated fabric hose, all plastic dry or wet vacuum hose, hand-bendable metal ducting, blow molded corrugated tubing, and a wide range of other hose and ducting products. We have four manufacturing facilities in the United States, enabling us to serve a variety of customers across diverse industries.
If you have any other questions, or would like help determining the ideal hose or ducting solution for your needs, contact us today!